Yes, you can go into your typical clothing store and find that perfect sweater you've been wanting… you know, the one that's so cozy, so chic, and so easy to style. But… when you actually commit to knitting that cozy, chic, and easy to style sweater instead, you get a totally different experience.   
I love knitting sweaters. I love that proud feeling when you have it all put together and ready to wear. I love when you wear your finished sweater and you're asked, "Where did you get your sweater?" You get to say, "I made it." I love the process.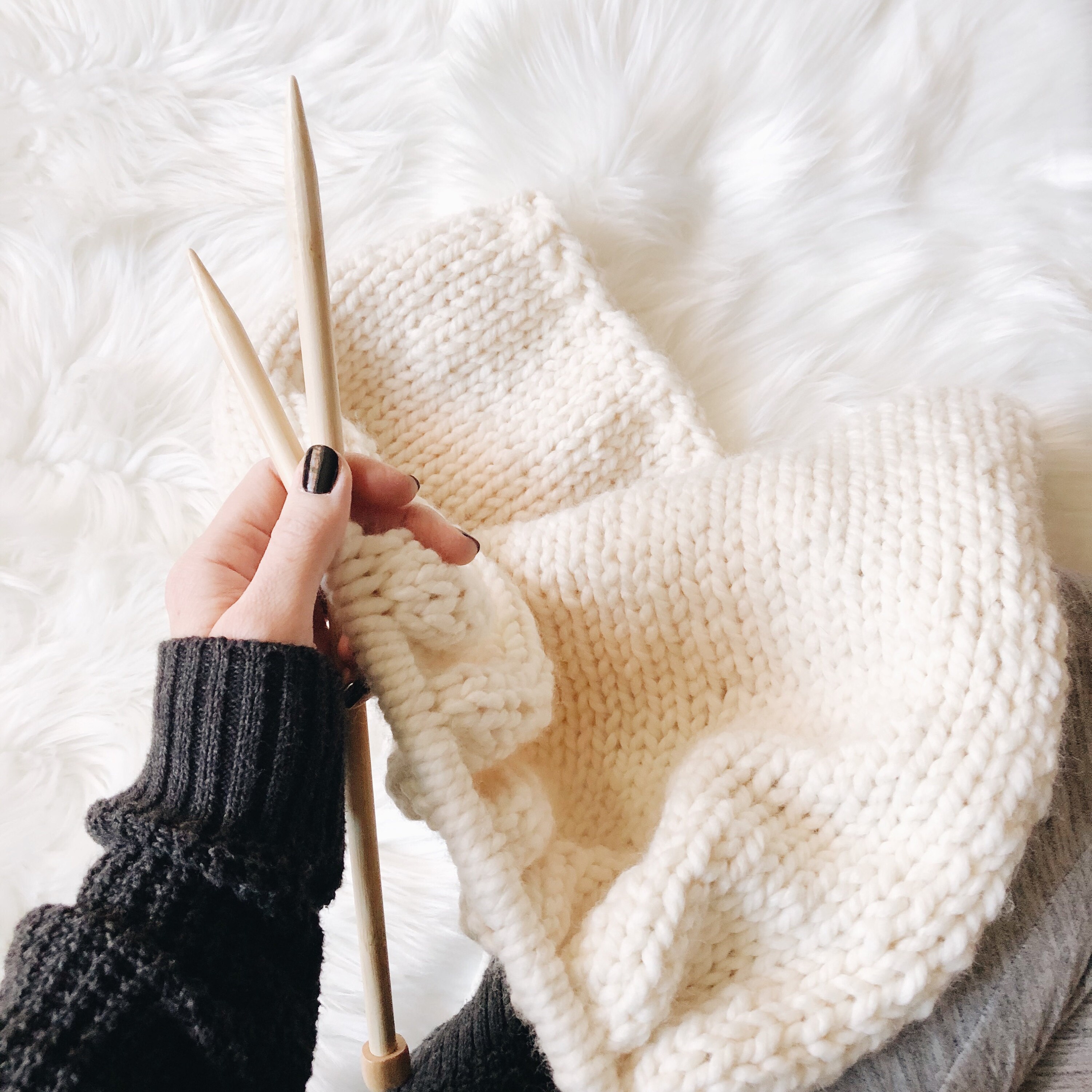 I also love the process of designing a sweater (or any garment really). For me, it often starts with some kind of inspiration. A favorite time, event, season, activity, memory, person… you get the idea. Then, I sketch and sketch some more. Next, I decide on the yarn and all the tools needed to bring the design to life. Finally, I just get knitting. While I'm knitting, I'm taking notes (lots of notes), doing lots of math, and altering the design as needed. A lot of decisions are made at this point. Add this, take away that. When I'm finally happy with the finished product, test knitting and photography happen, then the pattern gets put together for others to enjoy.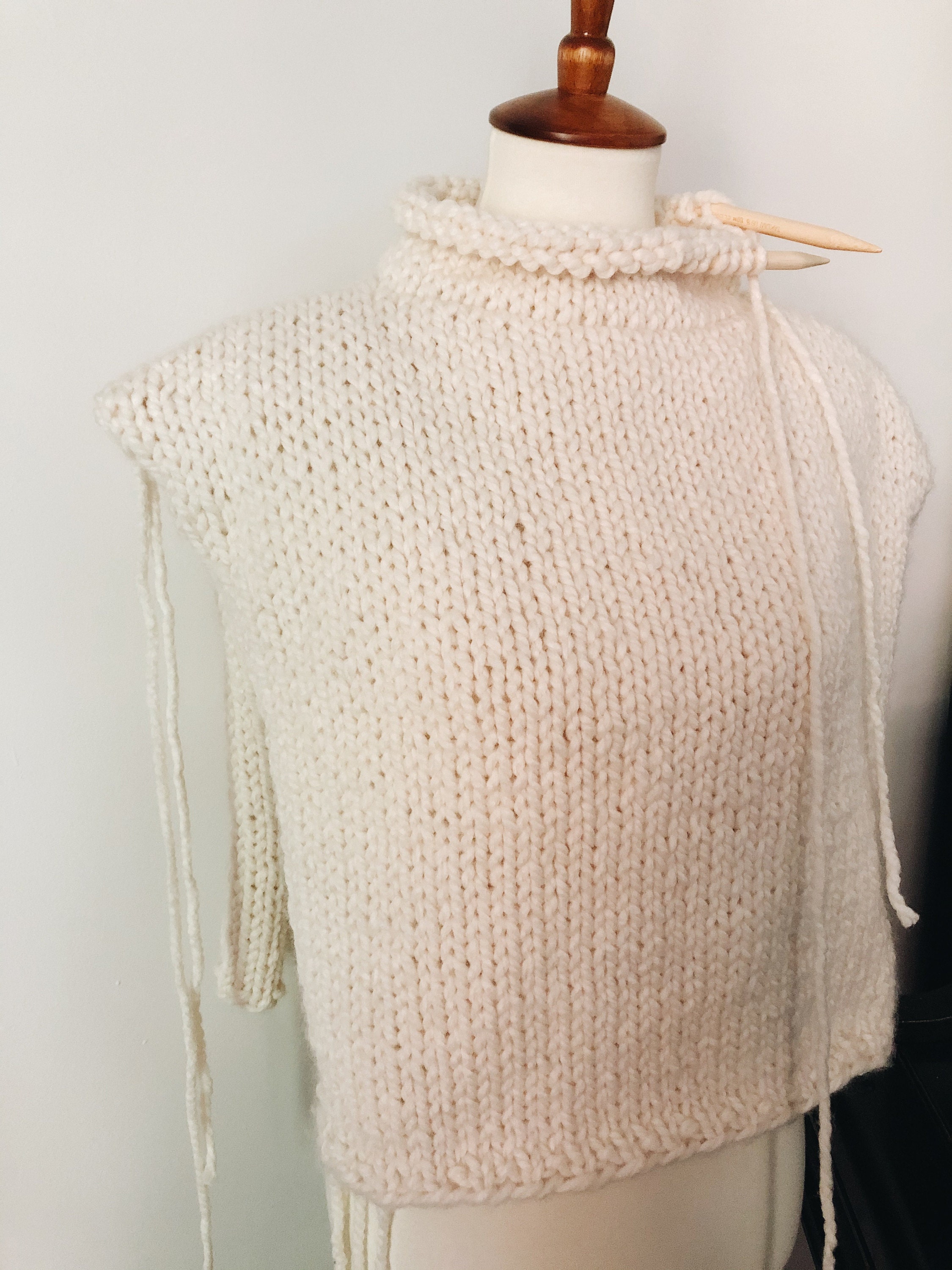 The Blair sweater is a cozy, chic, easy to style, roll neck jumper with a cropped fit. Inspired by vintage 80s/90s fashion, but still modern with the use of simple stitches and shaping. Work it up quick and wear it with your favorite jeans (or sweatpants!).    
Pattern available in the shop! Get yours today and have that "I made it" experience. It just doesn't compare to buying a sweater from any typical clothing store.