Often times when we think of making a statement, bold colors come to mind. I'm here to tell you… not true. You can absolutely make a statement with neutrals… it's all about texture. And something else that's true: chunky infinity scarves are here to stay.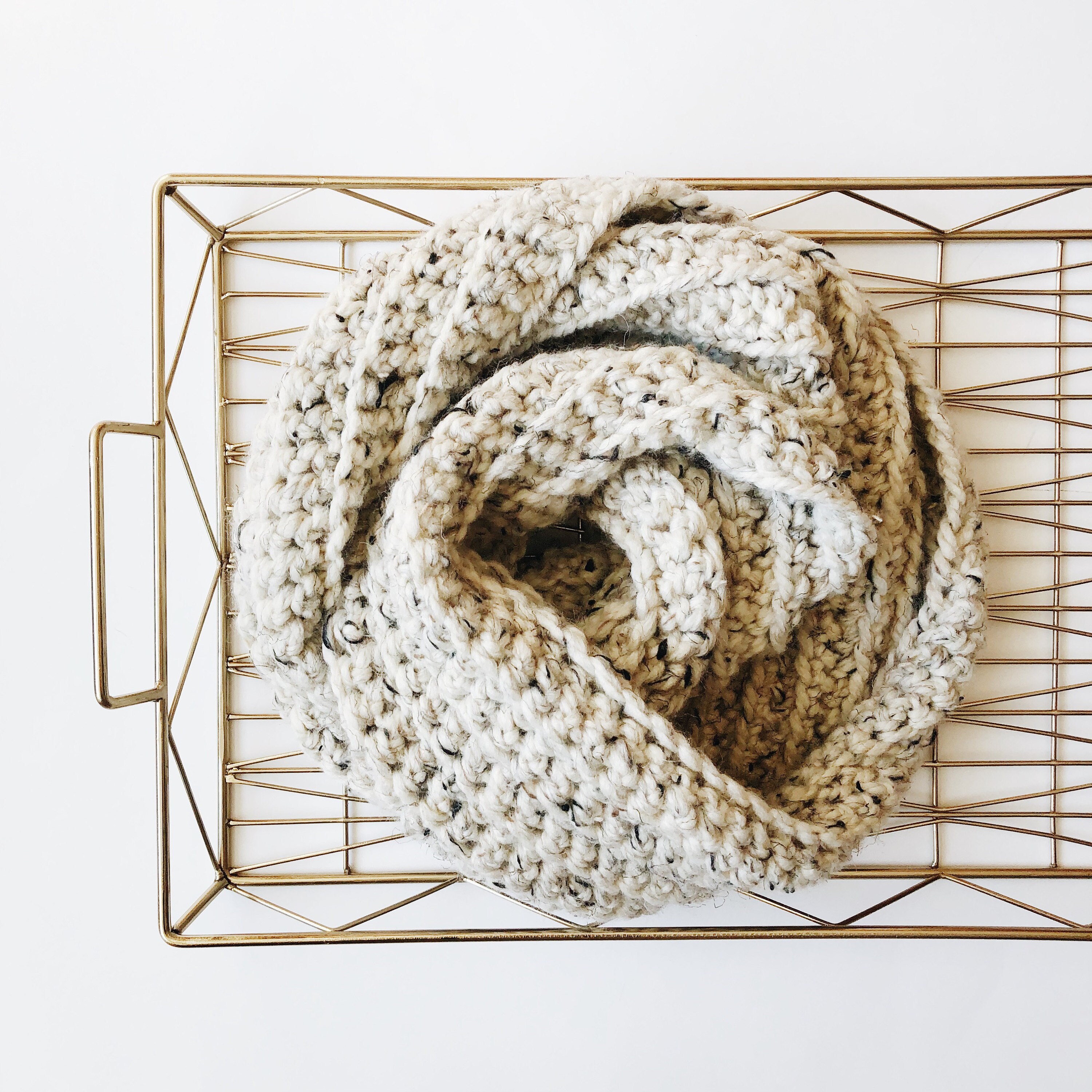 The Alden scarf is a cozy knitwear staple that's full of texture and makes a beautiful statement piece. It's a fun scarf to work up and add to your fall and winter wardrobe (or give as a gift). 
If you are ready to crochet your Alden scarf and have your pattern and/or kit, check out the video below to help get you started.
Beginner? Check out these links for more detailed support:
How To: Slip Knot, Chain, Single Crochet (Left Handed)
How To: Single Crochet Back Loop Only
How To: Single Crochet Front Loop Only
How To: Add a New Ball of Yarn
How To: Fasten Off + Weave In Ends
Need more help or have questions about your project? Send an email to for extra support.