When it comes to knitting and crochet, texture plays a big role. And, there are so many ways to create beautiful texture with yarn, a hook, or needles. The Berkeley scarf is one of those pieces that showcases this perfectly. With its chunky coziness and fringe detail, it's the perfect scarf to work up and add to your fall and winter wardrobe (or give as a gift).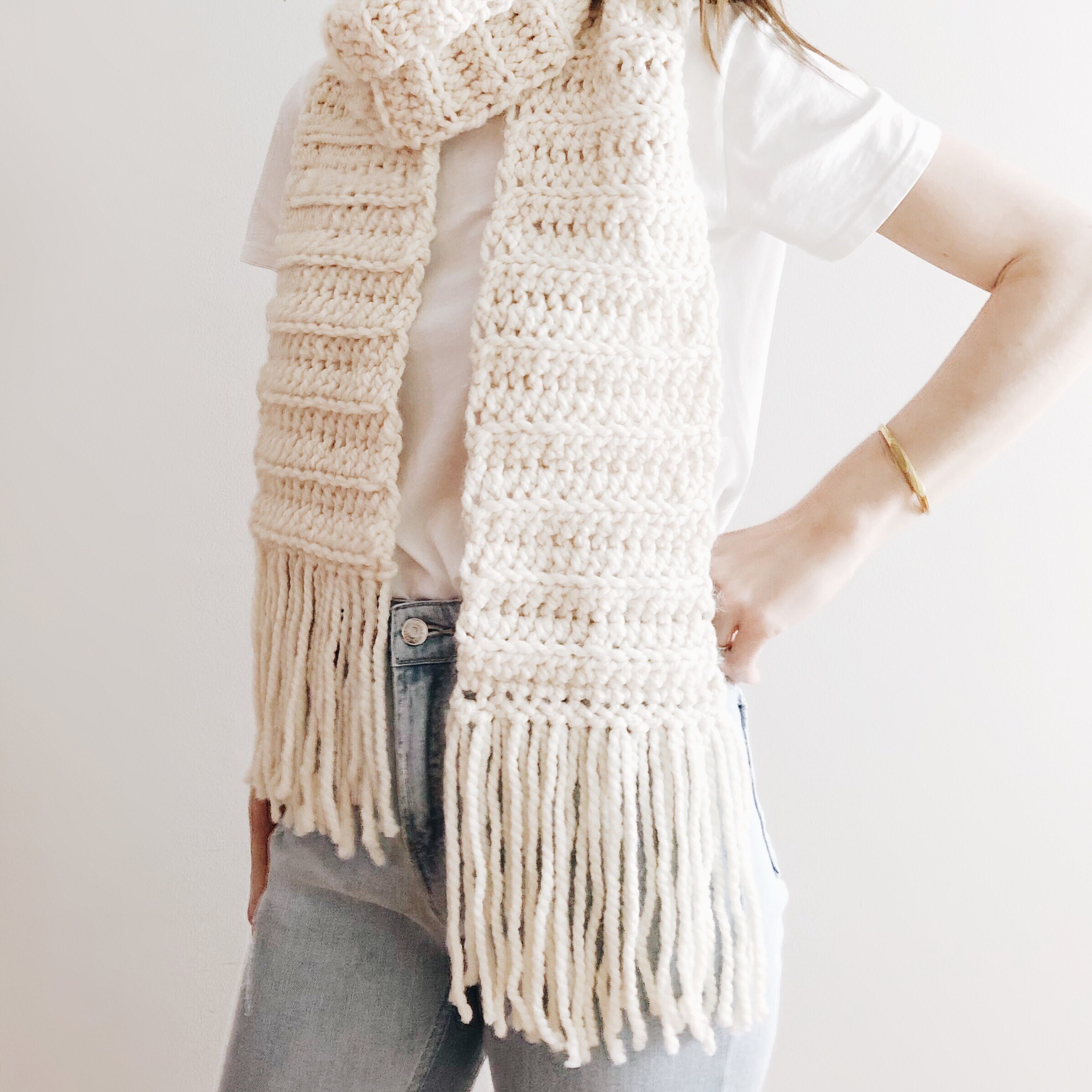 The Berkeley scarf is a cozy, chunky, long crochet scarf with fringe detail that can be worn multiple ways. It's simple and quick to work up, making it a great choice for beginners. 
If you are ready to crochet your Berkeley scarf and have your pattern and/or kit, check out the video below to help get you started.
Beginner? Check out these links for more detailed support:
How To: Slip Knot, Chain, Single Crochet (Left Handed)
How To: Half Double Crochet Back Loop Only
How To: Add a New Ball of Yarn
How To: Fasten Off + Weave In Ends
Need more help or have questions about your project? Send an email to for extra support.