Ready to get festive? Here's a modern take on a classic holiday decor piece. Work it up as a garland for any area of your home. Or, make just the trees and use them as ornaments and/or add them to your gifts this season. 
Method: crochet 
Skill Level: easy 
Hook: 6.00mm
Yarn: Patons Classic Wool Roving, weight 5 bulky
Abbreviations: 
ch = chain
sc = single crochet
sc2tog = single crochet two stitches together
sts = stitches
Stitch Support:
First, make triangles (4 triangles = 1 tree): 
ch 9 leaving a 10" tail triangles are worked in rows
sc into 2nd chain from hook and continue sc for row 1
ch 1 and turn when beginning each row throughout project
row 2: sc2tog, sc 4, sc2tog (6 sts)
row 3: sc (6 sts)
row 4: sc2tog, sc 2, sc2tog (4 sts)
row 5: sc (4 sts)
row 6: sc2tog, sc2tog (2 sts)
row 7: sc (2 sts)
row 8: sc2tog (1 stitch) 
fasten off leaving a 10" tail 
Next, make a tree:
1. Layer two triangles together with two tails at the top and one tail on each side.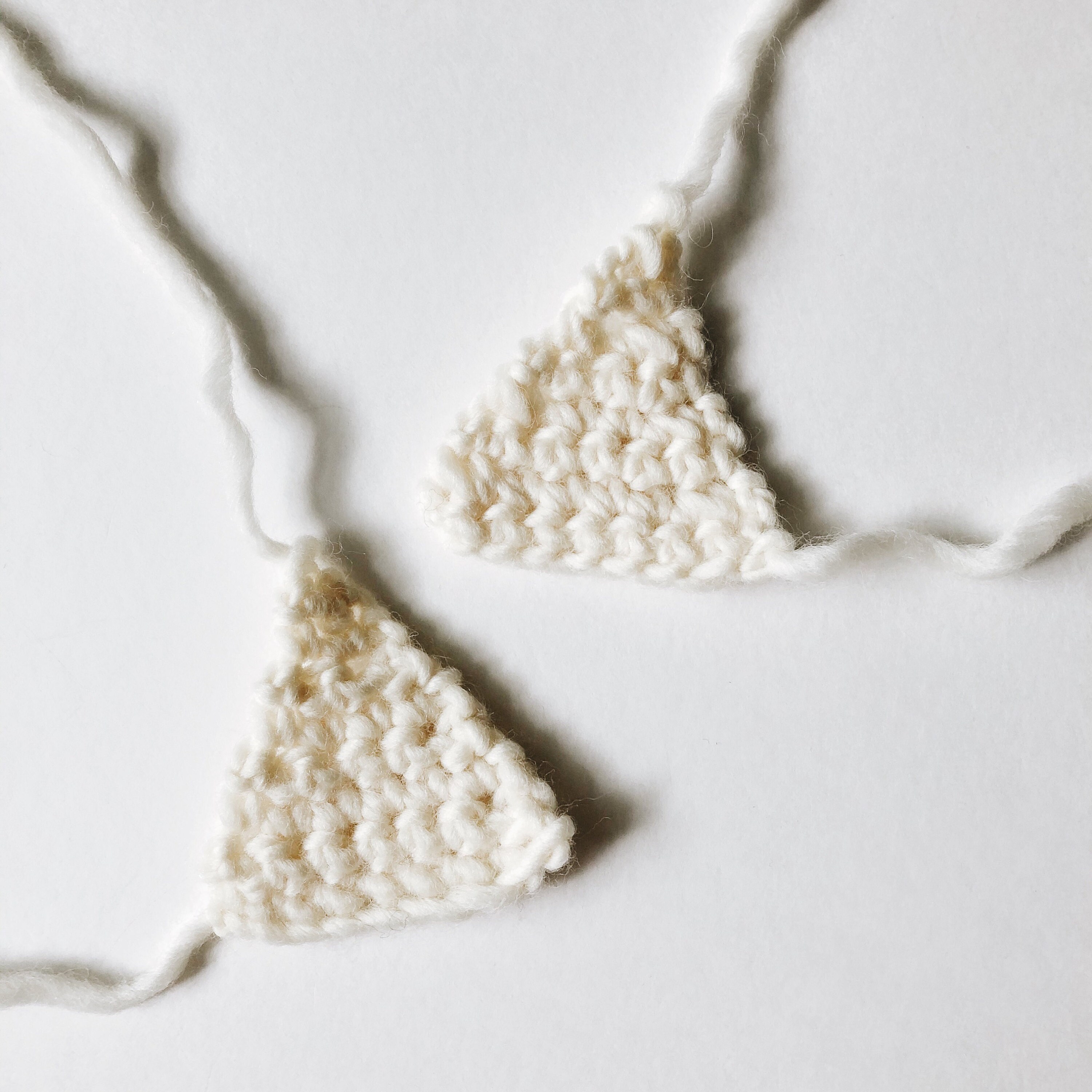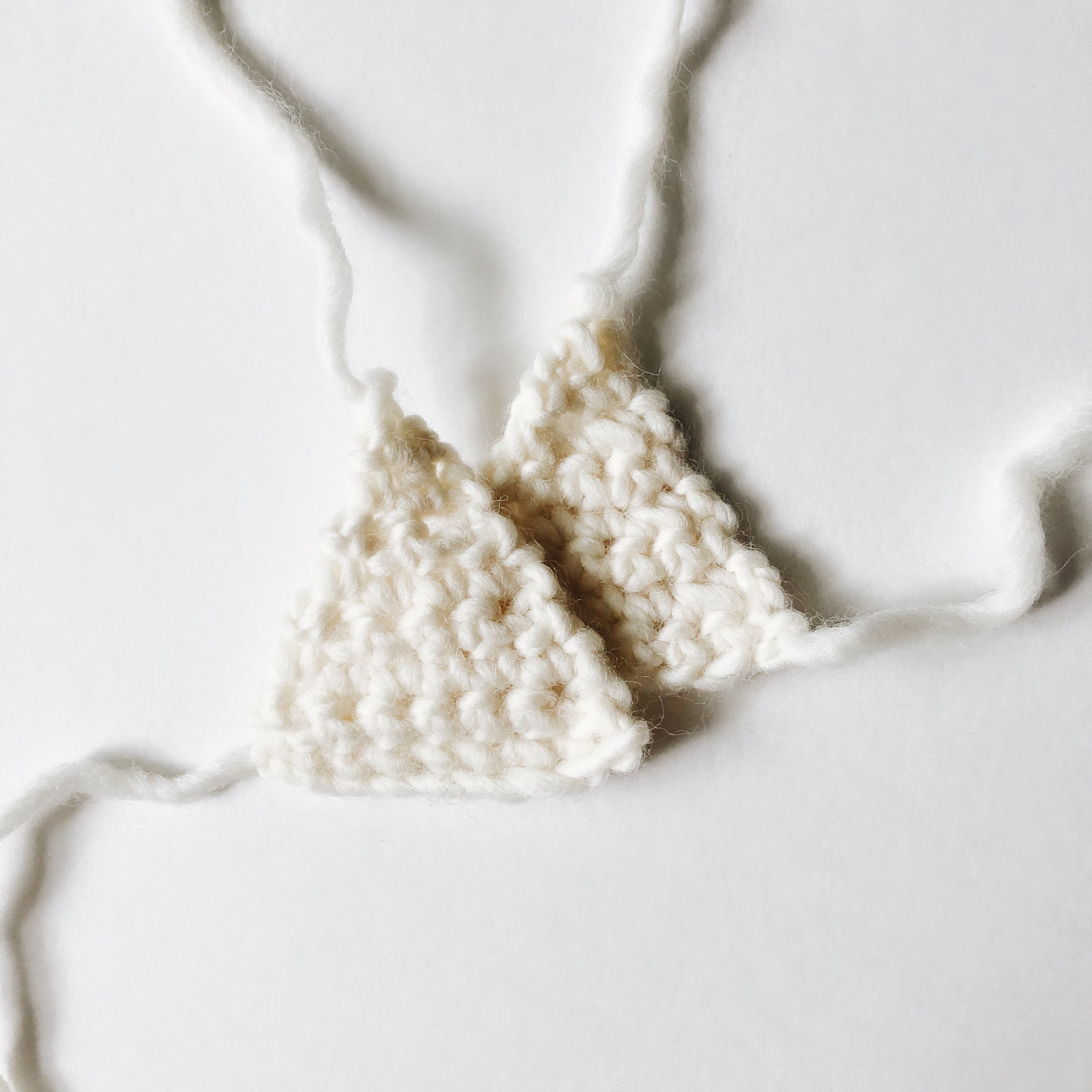 2. Using a darning needle and the side tails, stitch the sides together moving toward the two tails at the top. You will then have four tails at the top and a cone shape.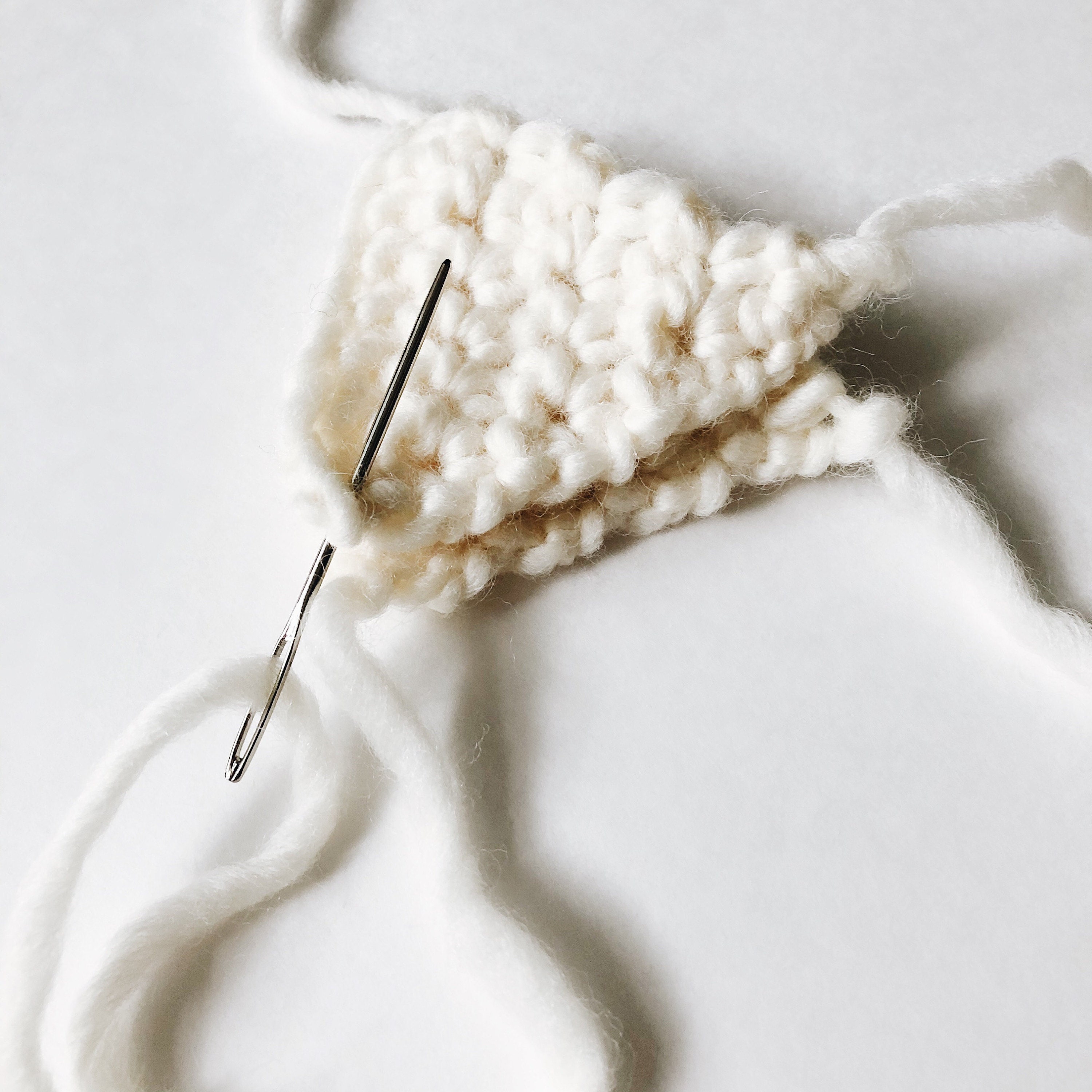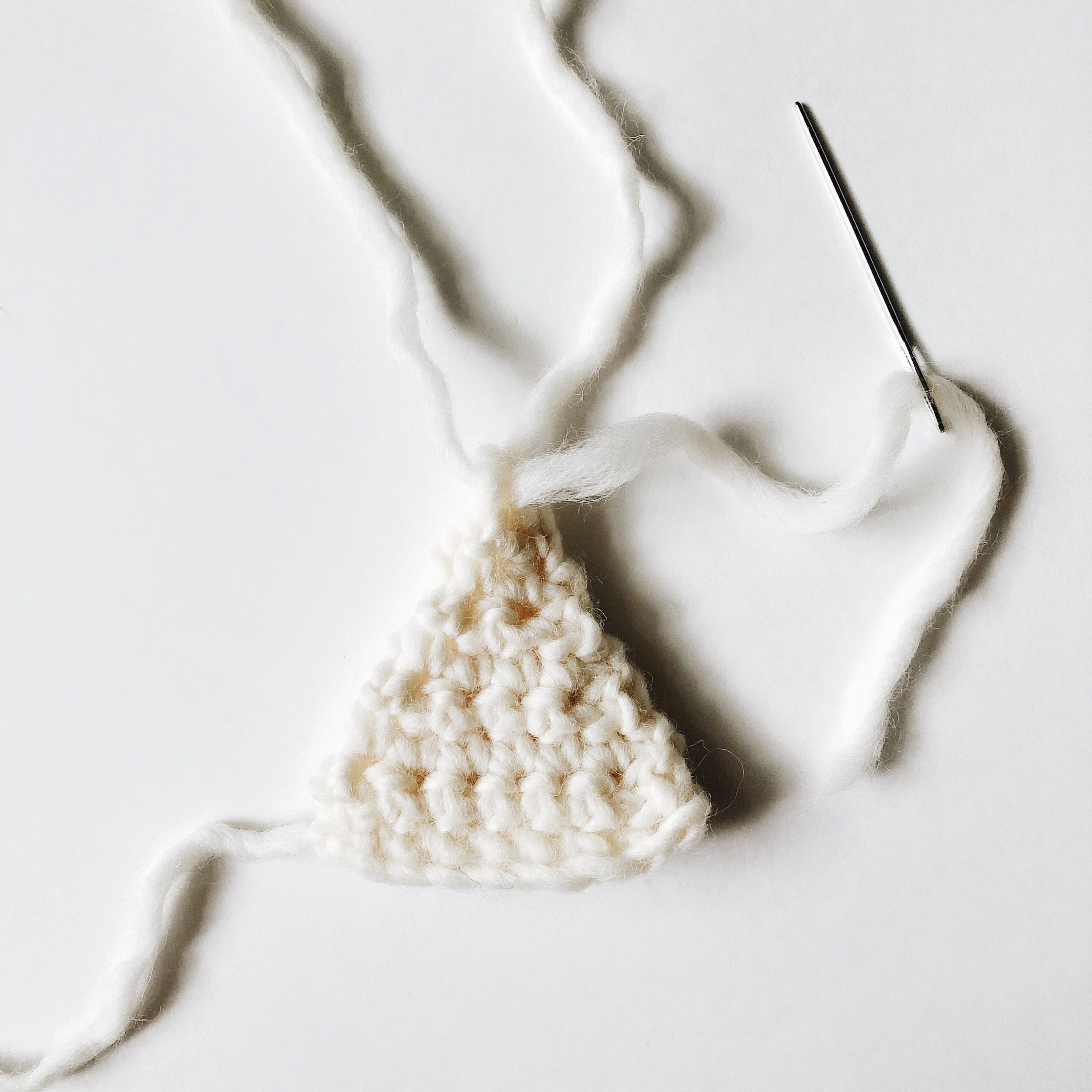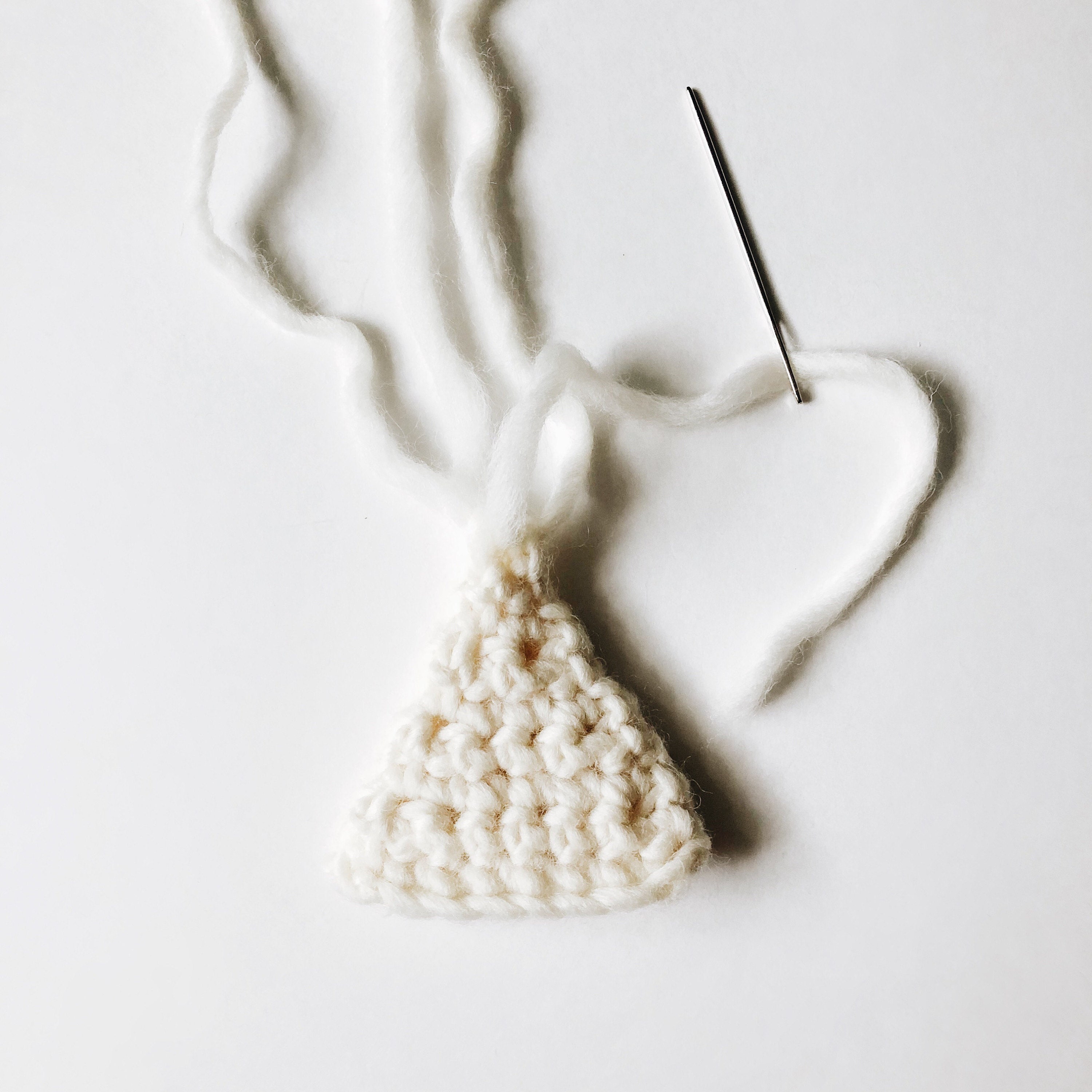 3. Repeat steps 1 and 2. 
4. You should now have two cones. Take one cone and pull all four tails through using your crochet hook. Take the other cone and pull the two short tails through using your crochet hook.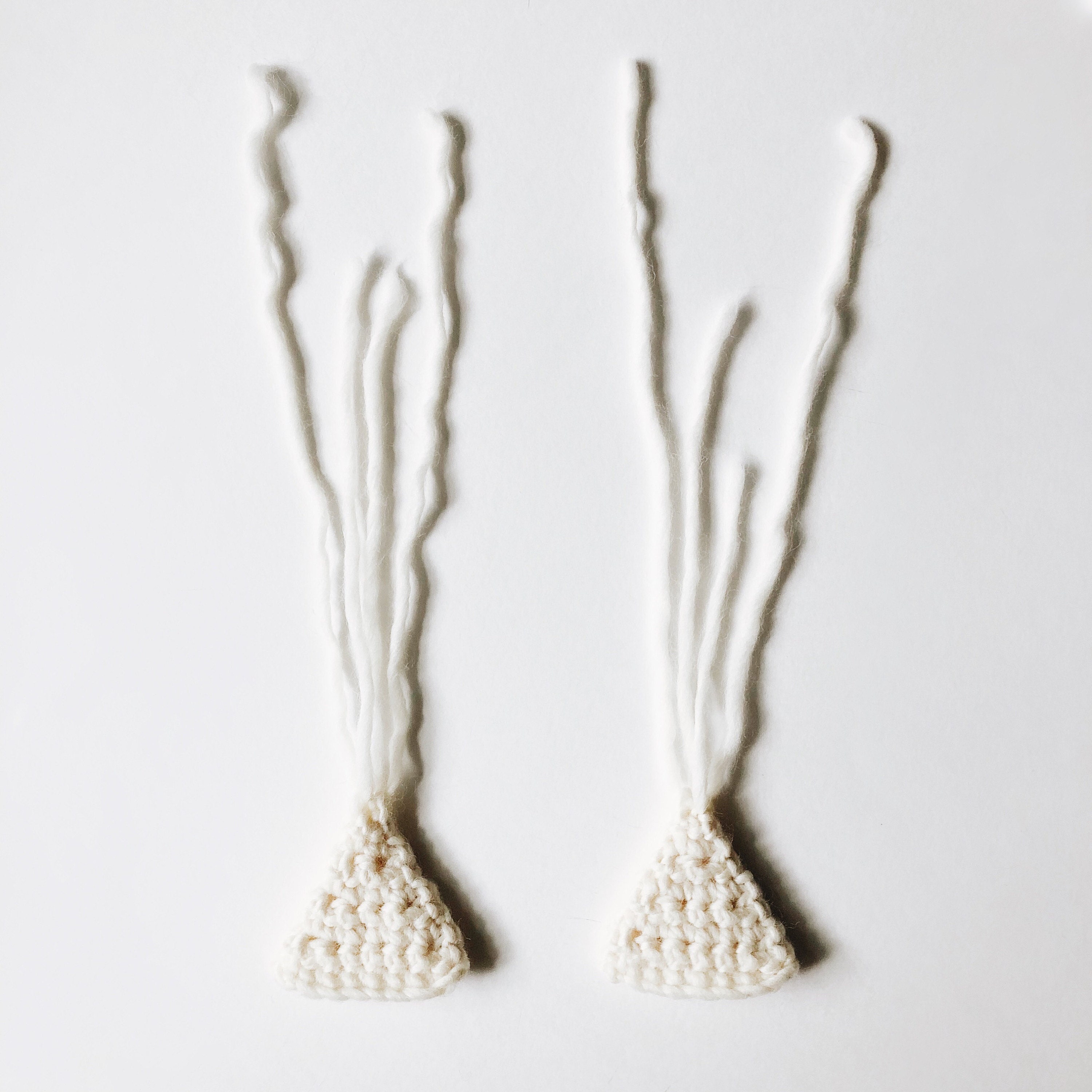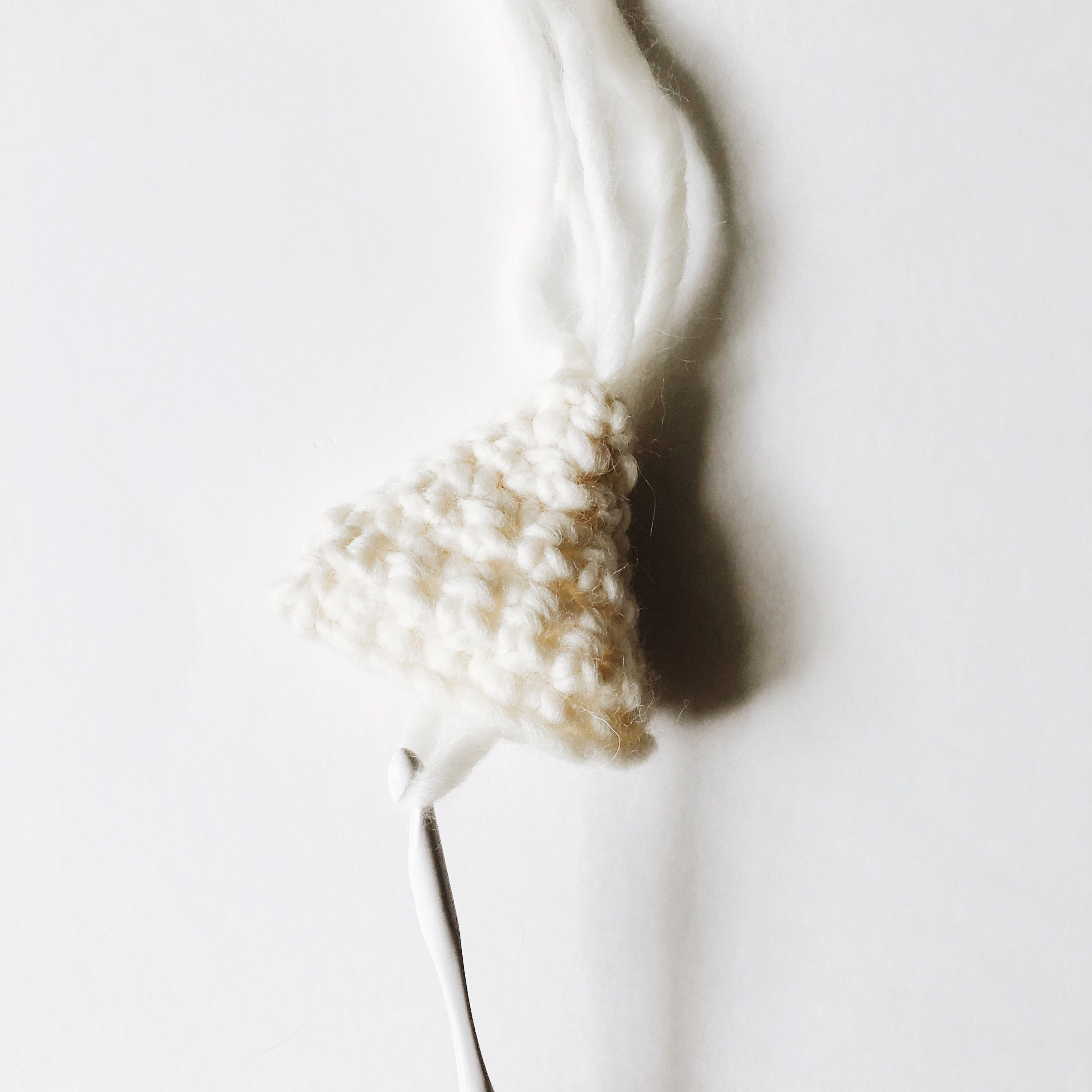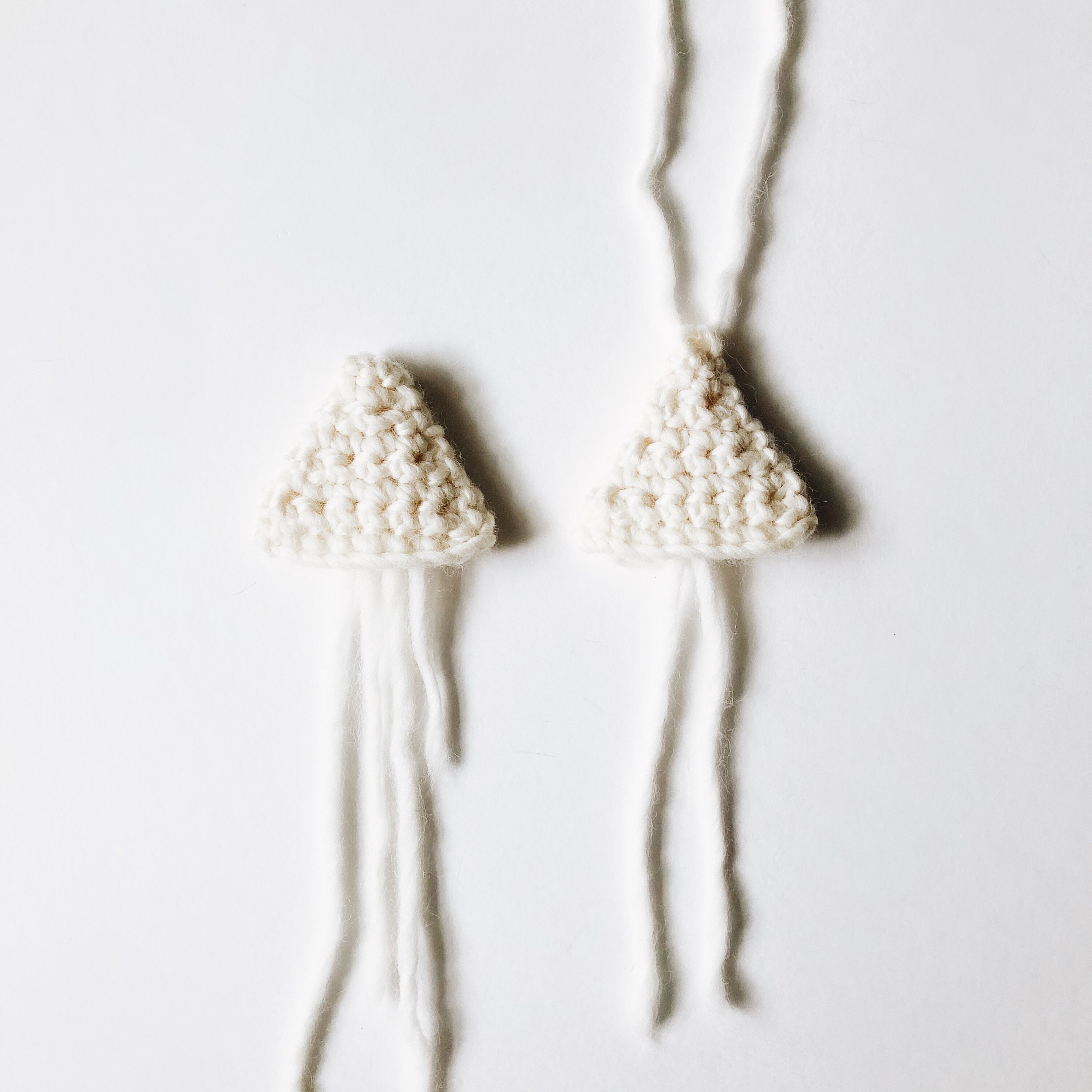 5. Trim the tails that you pulled through. The two tails that were not pulled through, will be used to connect the cones and attach to the garland.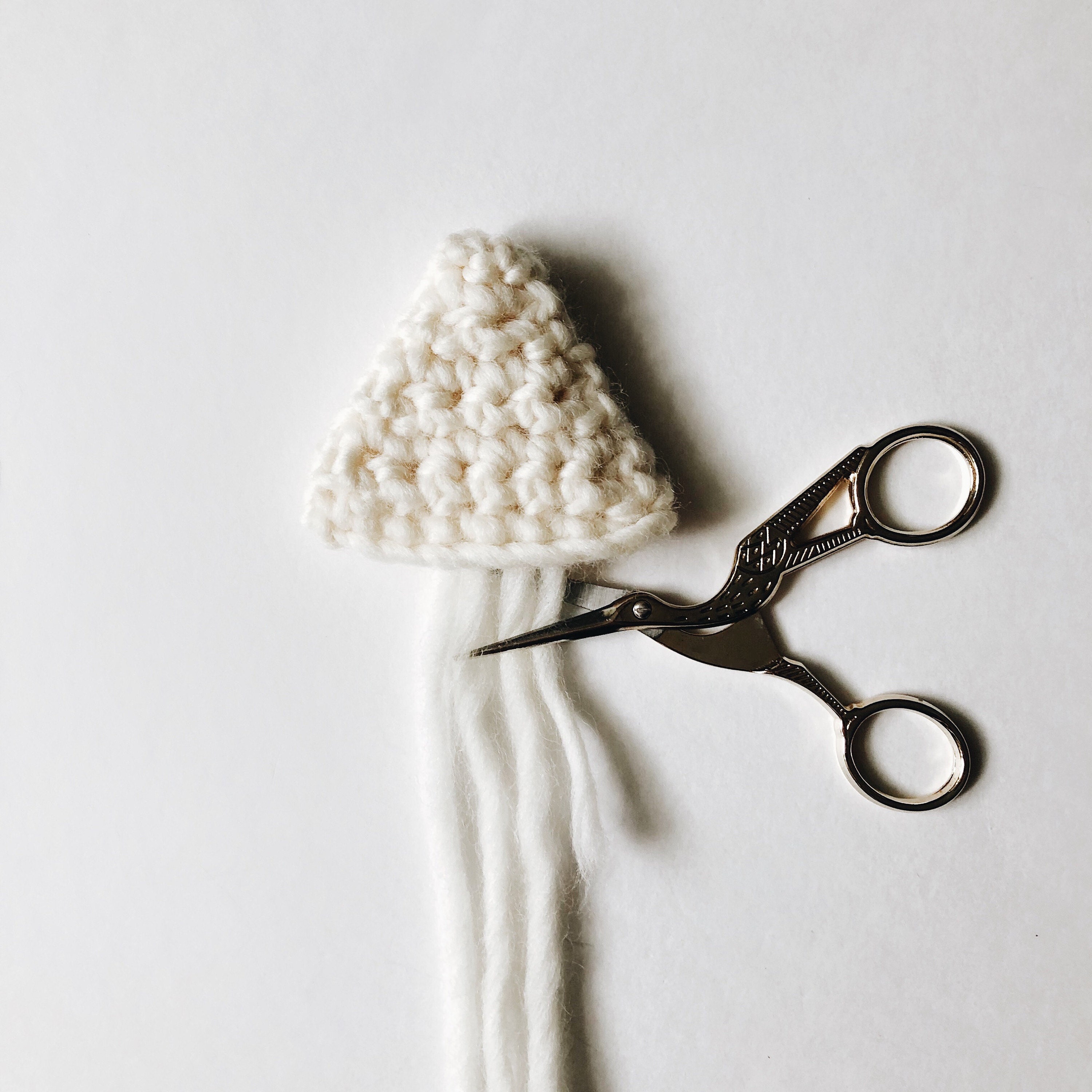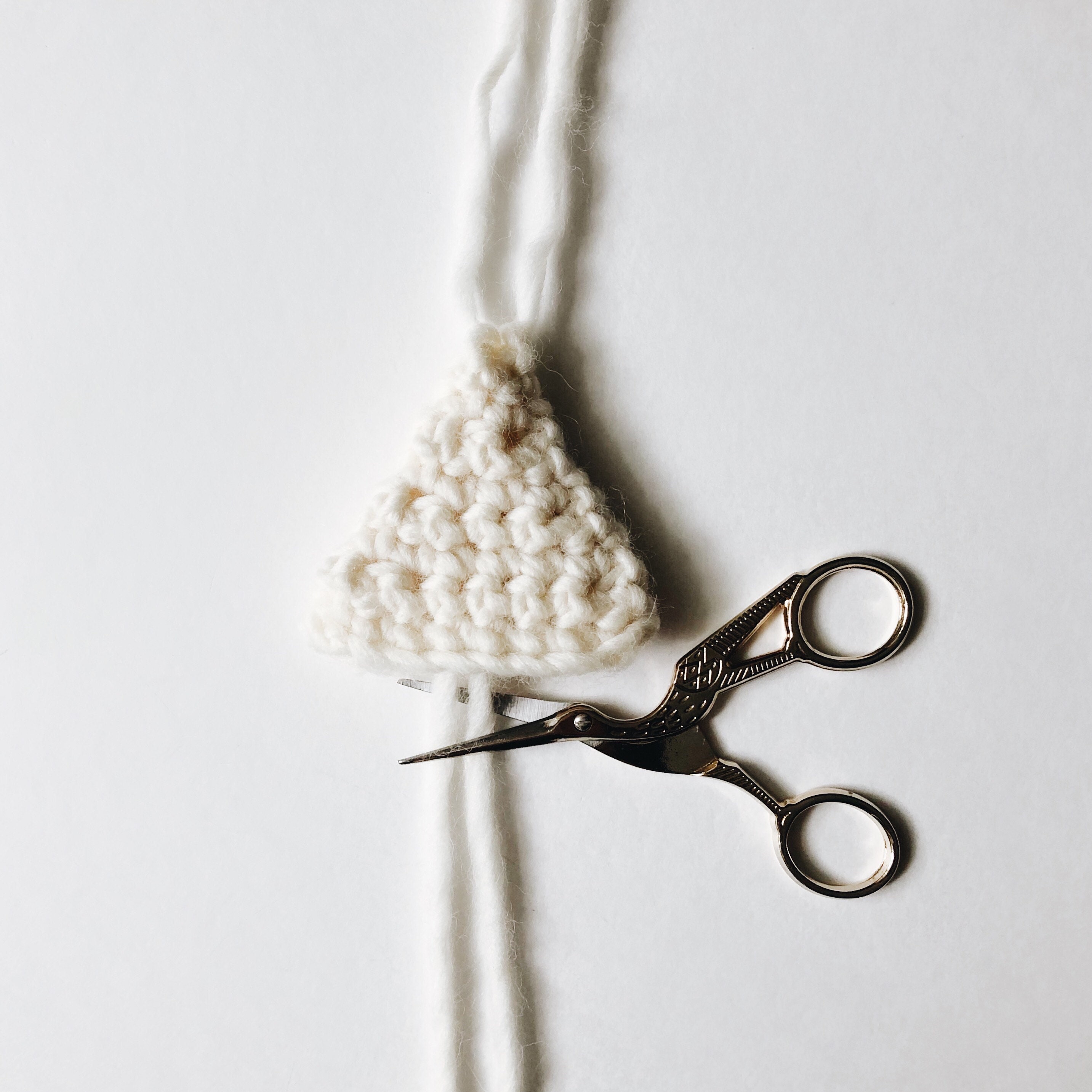 6. Using the cone with the tails and a darning needle, pull the two tails through the other cone. The cones should fit on top of each other making a tree.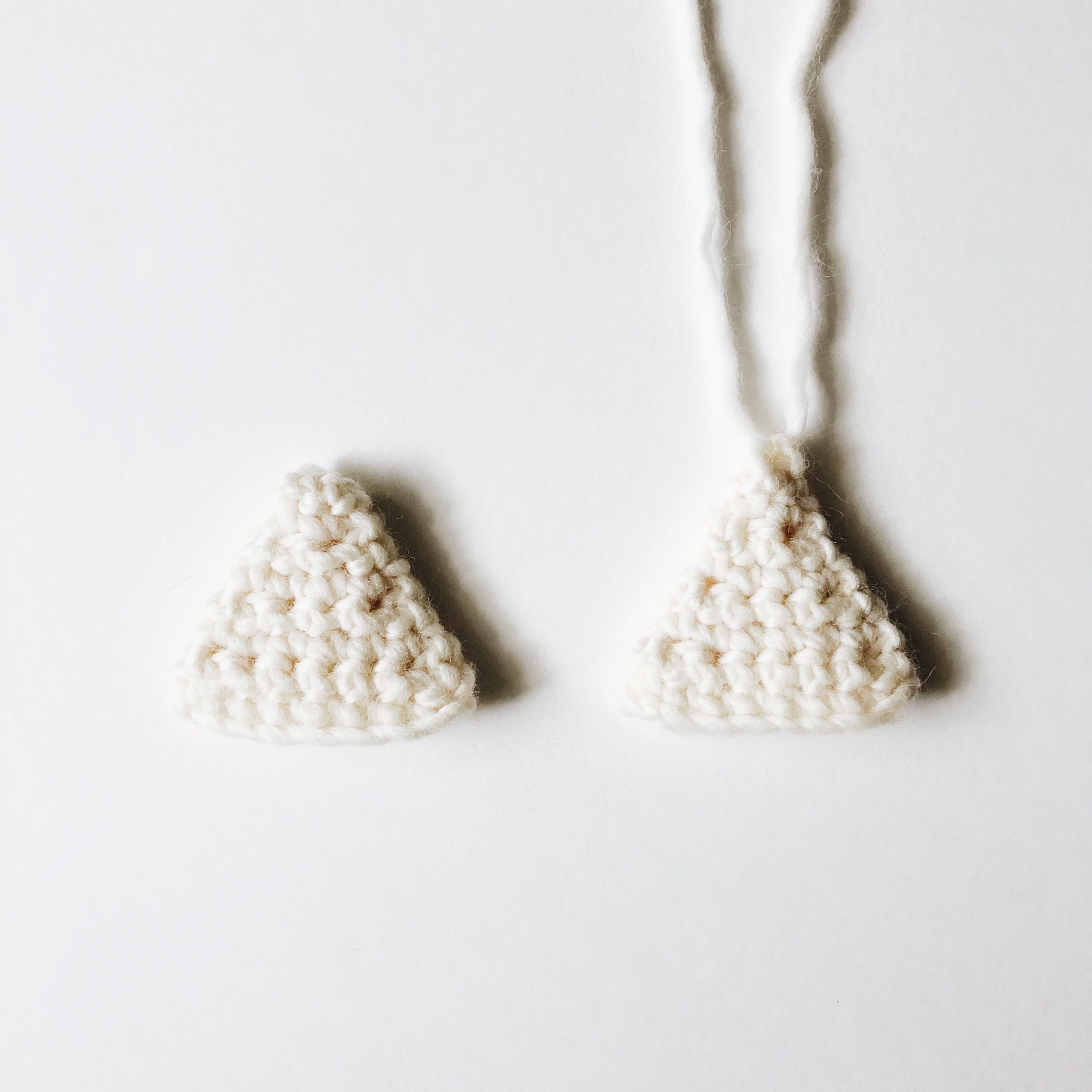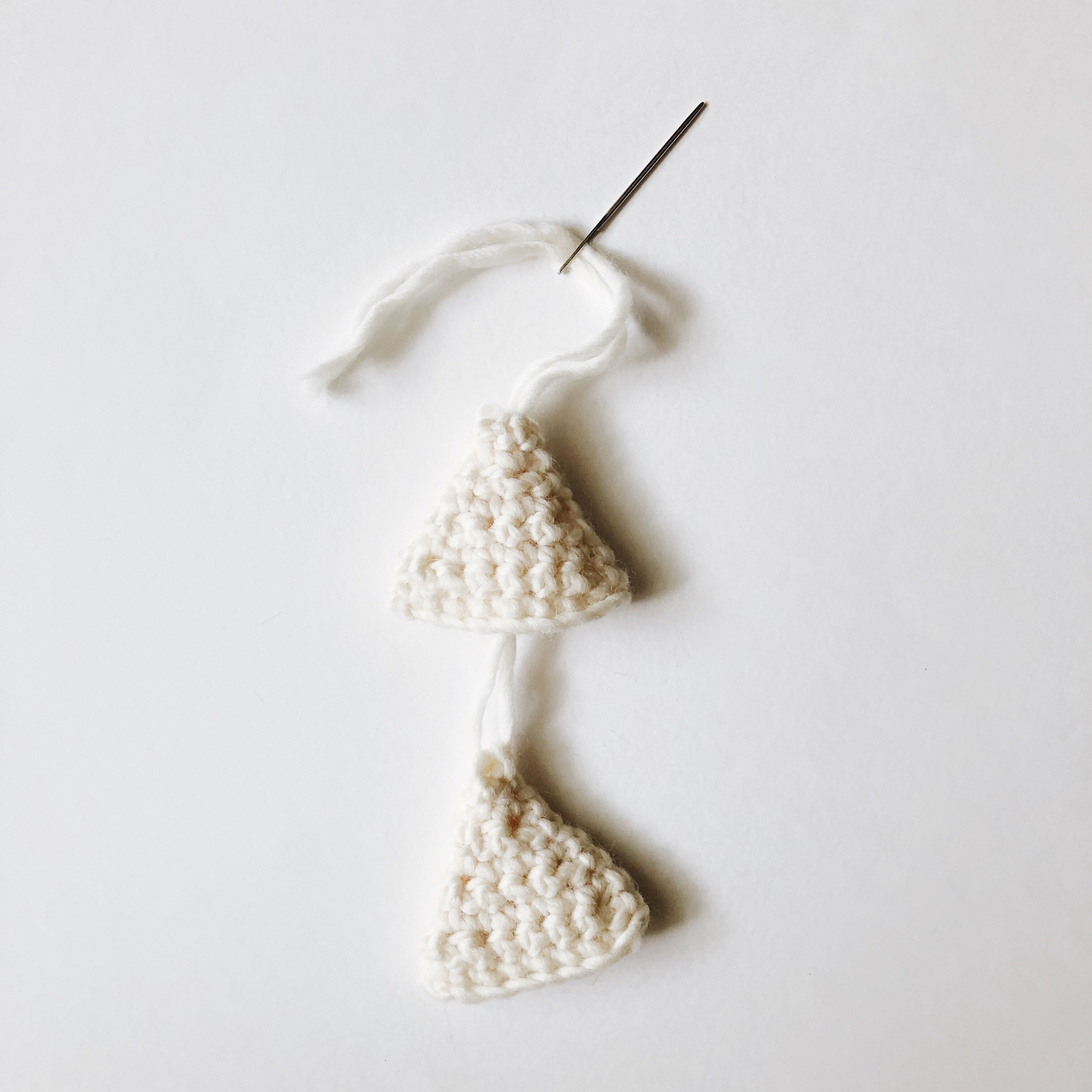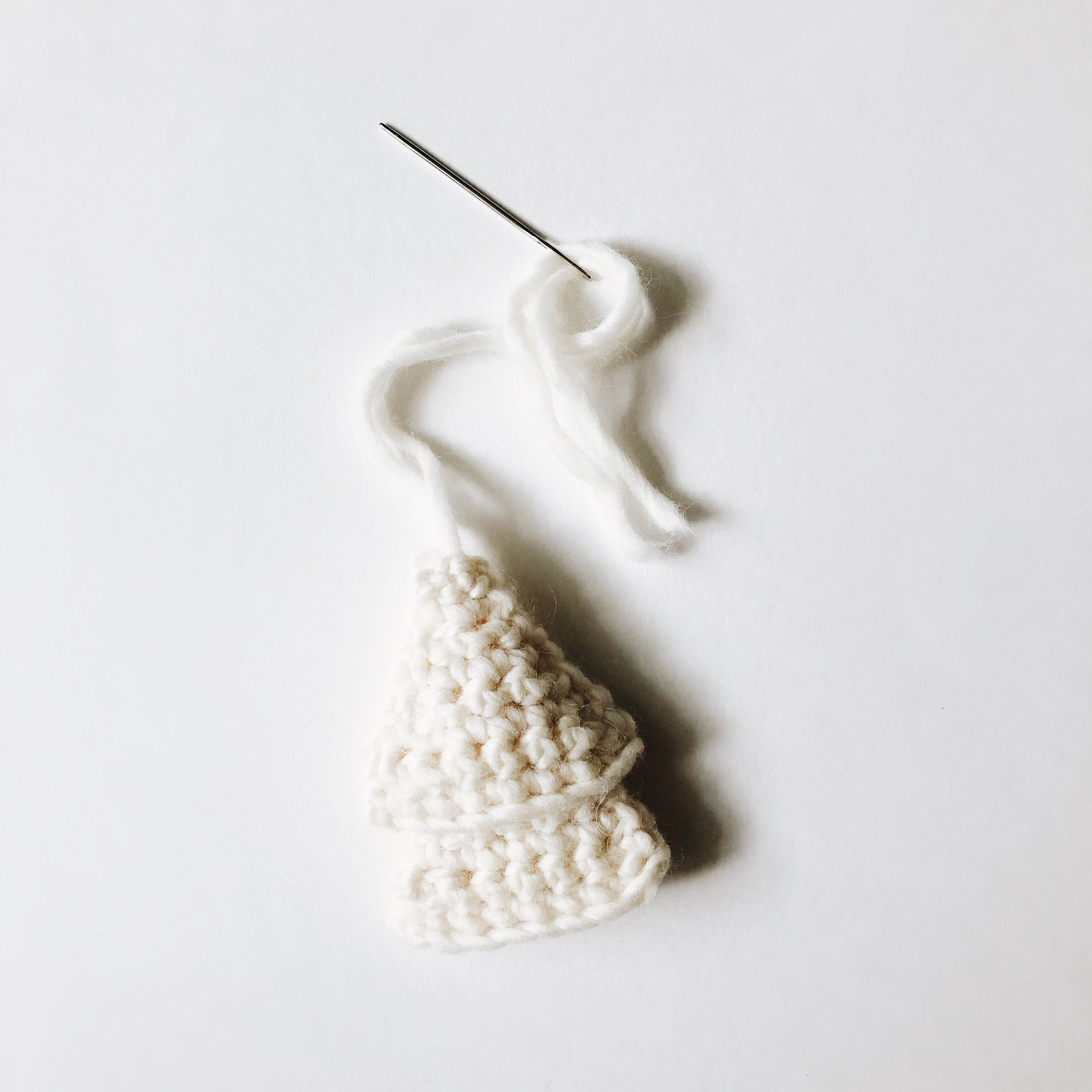 Using these 6 steps, make as many trees as you would like for your garland. 
Finally, put your garland together: 
1. For the cord, chain until you have your desired length.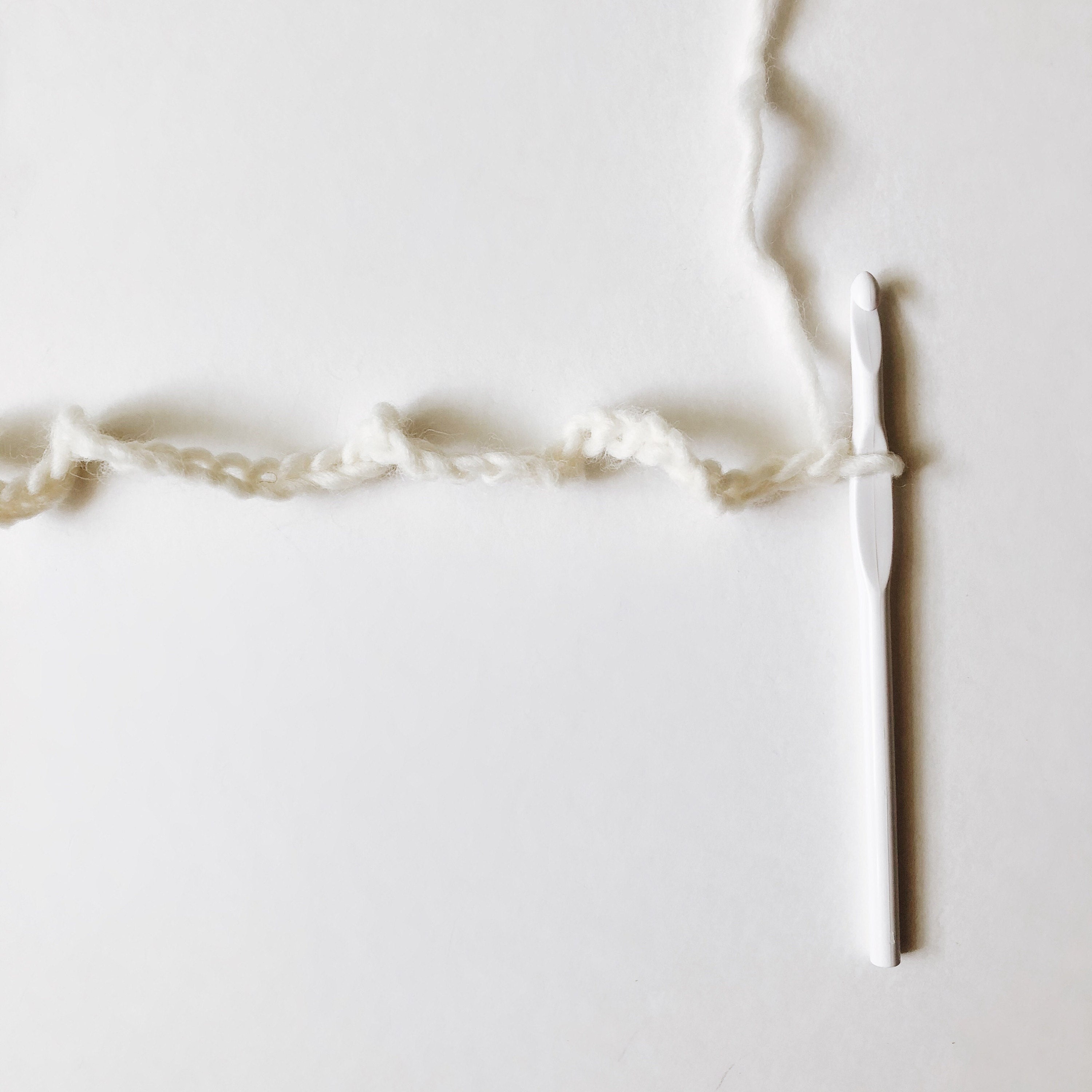 2. Tie your trees to the cord using the tails.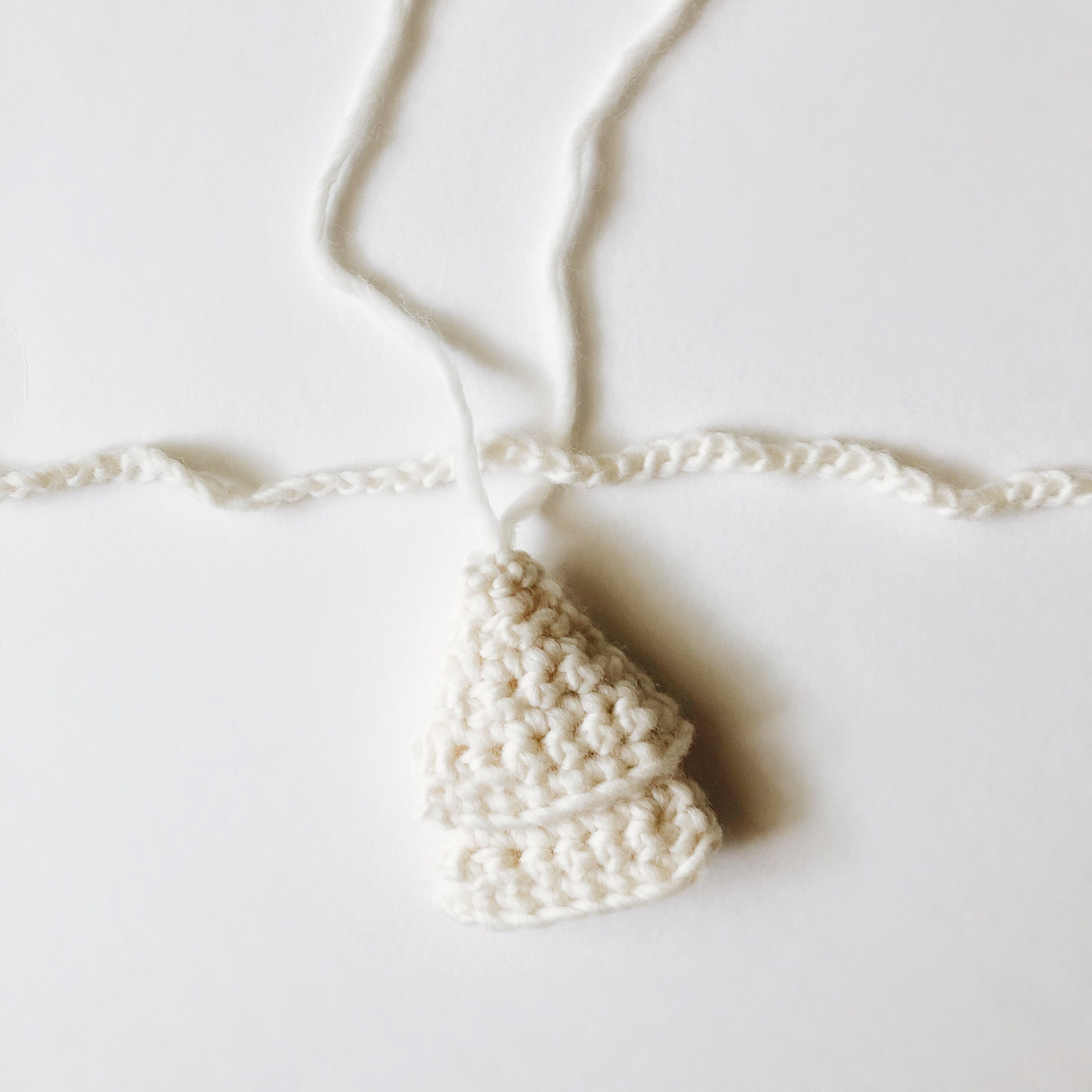 3. Pull tails through using your crochet hook and trim.