Although hair ties are essential year-round, they are often a staple for warmer months. Next time you need to pull your hair up, why not style it with a cute, handmade, easy-to-crochet DIY hair tie scarf? Try the pattern below and work some up for you, family members, and friends (they make beautiful gifts).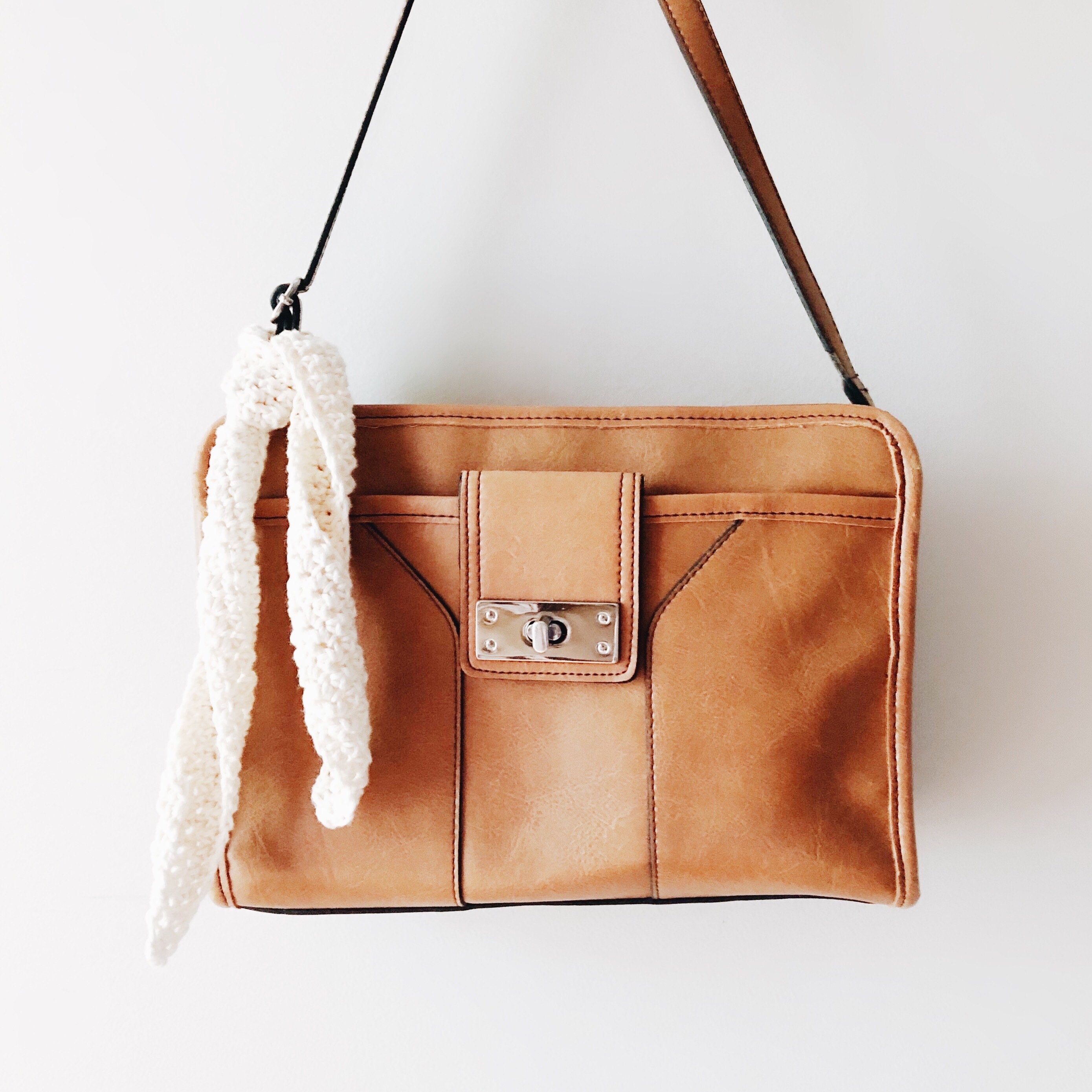 Method: crochet 
Skill Level: easy 
Hook: 5.50mm
Yarn: worsted weight 4 medium
Note: Photos show the hair tie worked up using a 5.50mm hook with a worsted weight 4 medium cotton yarn, but you can really use any lightweight yarn you have. It's perfect for using up any left over yarn from other projects. You may want to change hook size according to your chosen yarn + final measurements will vary according to your chosen yarn as well. 
Abbreviations: 
ch = chain
sc = single crochet
sc2tog = single crochet two stitches together
sts = stitches
Stitch Support:
How To: Slip Knot, Chain, Single Crochet (Left Handed)
How To: Single Crochet Two Stitches Together 
How To: Fasten Off + Weave In Ends
ch 81 hair tie is worked in rows 
sc into 2nd chain from hook and continue sc for row 1 (80 sts)
ch 1 and turn
(continue to ch 1 and turn when beginning each row throughout project)
row 2: sc2tog, sc 76, sc2tog (78 sts)
row 3: sc2tog, sc 74, sc2tog (76 sts)
row 4: sc2tog, sc 72, sc2tog (74 sts)
row 5: sc2tog, sc 70, sc2tog (72 sts)
row 6: sc2tog, sc 68, sc2tog (70 sts)
row 7: sc2tog, sc 66, sc2tog (68 sts)
row 8: sc2tog, sc 64, sc2tog (66 sts) 
fasten off + weave in ends